Riding Red
Sinopsis:
Gray Ridge, Colorado, es una ciudad tranquila, pero en este Halloween hay una luna de
apareamiento, y la necesidad de los shifters de reproducirse con sus compañeros es muy fuerte.
Ruby es la orgullosa propietaria de Goody Basket Red, y como la nueva chica de la ciudad, está entusiasmada con su negocio. Pero cuando el sexy sheriff, Dominic Wolfe, mantiene a los
clientes a distancia, se le hace difícil mantenerse enojada mientras arde en deseo.
Dominic es un shifter y su lobo quiere a Ruby. Desde el momento en que puso sus ojos en ella, está luchando contra la necesidad de marcarla como suya.
Pero cuando la luna esté llena para el apareamiento, no será capaz de controlar a su lobo por mucho tiempo.
Trucos o travesuras son las últimas cosas en su mente cuando el calor del apareamiento se hace cargo y su obsesión es puesta a prueba.
Aviso: este libro le da un toque sexy a un cuento de hadas clásico completo con caperuza roja, una cesta de golosinas y un lobo hambriento. Está escrito para hacerte sonreír, excitarte y ayudarte a festejar el día de Brujas.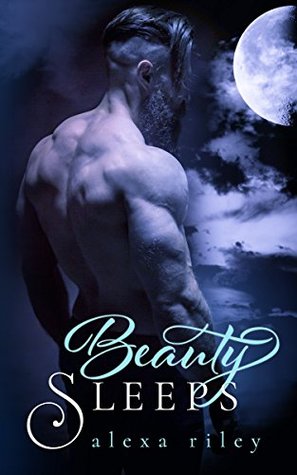 Beauty Sleeps
Sinopsis:
Xavier observó a Gwen durante años, espiando por su ventana solo para verla dormir.
Ella lo llama de una forma que no entiende.
Después de perder a su madre y su hermana en un trágico accidente, él desaparece en
el bosque y permite que su lobo asuma el control.
Gwen espera que aparezca su caballero de brillante armadura, pero los años pasan
desde que llegó a la edad de apareamiento y él todavía no llegó.
Cuando Xavier hace su retorno a Gray Ridge, un aroma lo cautiva como ningún otro…
Él tiene una misión.
Reclamar a Gwen como compañera es todo lo que importa, incluso
cuando ella no lo recuerde.
Lo que él no esperaba era la determinación del alfa en mantenerlos separados.
Aviso: este cuento de hadas contiene a un héroe desesperado por despertar a su bella durmiente, una heroína que quiere aparearse con su bestia y un alfa intentando impedir que eso suceda. Esta historia será desbordante, extra dulce y llena de diversión. Ven y sumérgete en ella.
The Lost Slipper
Sinopsis:
La primera vez que Stone vio a Winnie, ella estaba sola en el bosque sin recuerdos de donde venía.

Con una mirada él supo que algo era diferente. Cuando ella finalmente llegó a la edad y el apareamiento lo tomó, percibió que ella siempre fue su única compañera.

Enviada a vivir con una familia extraña, Winnie fue forzada a lidiar con el tratamiento odioso de su madrastra y sus hermanas.

Aparearse con el alfa cambia todo eso.
Pero cuando su pasado vuelve para encontrarla ¿Va desaparecer el amor después de que el reloj marque la media noche?
Aviso: este cuento de hadas shifter está hecho para ser apreciado solo por aquellas personas que aman este tipo de historias. ¿Crees tener lo que se necesita? Entonces, adelante.
Finding Snow
Sinopsis:
Koda encontró a su hermana Winnie y se hizo de una vida en Gray Ridge, colorado.
Como un shifter oso, él por naturaleza solitario y con pocas mujeres alrededor, renunció a
encontrar a su compañera. Pero cuando se encuentra con una mujer en el bosque, todo su
mundo cambia.
Snow ha estado a la fuga y se hizo de una familia improvisada con una banda de siete
trotamundos.
Mientras descansaba en el bosque y los esperaba a que volviesen, algo grande la encuentra.
Cuando Koda y Snow colisionan, perciben que sus historias se entrelazan con más fuerza de lo
que imaginaban.
¿Será que la verdad rompera su vínculo de compañeros? ¿O va unirlos aún
más?
Atención: Este cuento de hadas shifter está lleno de dulzura alfa con una pizca de gruñido de
oso. ¿Cómo no amarlo? Si te gustan los cuentos clásicos con un nuevo enfoque subido de tono,
entonces ¡Sigue leyendo!
The Three Bad Wolves
(Historia extra)


Finn, Flint y Forest han pasado toda su vida buscando a su compañera.
Los tres hermanos, han superado todo juntos y ver que el resto de su familia se ha emparejado ha sido muy duro.
Pero un día, en lo profundo del bosque, un pequeño conejo se cruza en su camino cuando los tres están en su forma de lobo. Para su sorpresa, ellos finalmente encuentran lo que han estado buscando pero sucede que, eso le pasa a los tres al mismo tiempo.
Luna Hare perdió a su familia hace tiempo y ha estado viajando por diferentes pueblos de shifters tratando de encontrar uno en donde encajar.
Secretamente ella ha estado anhelando
encontrar a una familia conejo y si es posible, encontrar a su compañero. Ella nunca esperó que cuando llegó a Gray Ridge no solo encontraría un compañero, sino que encontraría a tres.
Tres enormes lobos que se veían hambrientos y no precisamente por comida.
Atención: a los conejos les gusta hacer bebés por eso, es algo bueno que ella tenga a tres lobos alineados y esperando para tener su oportunidad. Este libro de shifter es súper dulce y tan caliente como los otros. Vuelve a Colorado con nosotras y veamos como esto funciona. Tenemos la sensación de que esta historia tendrá su "felices para siempre".